We have been dealing with All About U Promotions for the last 10 Years, Steve's expertise has helped our business stand out from our competitors, by assisting us project a professional image to the local community and businesses. With All About U Promotions help National Locksmiths is now the locksmith of choice in Western Sydney, I consider Steve and the team at All About U Promotions our business partners. National Locksmiths are 11 time business award winners, and I believe All About U Promotions have played an integral part of our business success!
BRETT McVEA – NATIONAL LOCKSMITHS
http://nationallocksmiths.com.au/


We have recently had the pleasure of dealing with Stephen Hurley from All About U Promotions. After dealing with a few promotion companies before we were introduced to Stephen, I can confidently say he is one of a kind! We received our promotional products within a week of ordering them! He is very efficient and goes out of his way to help. It was a pleasure to deal with him and look forward to using him in the future. We would happily recommend his services to anyone.
PAULINE SULTANA – PRIDE MORTGAGE SERVICES
http://www.pridemortgageservices.com.au/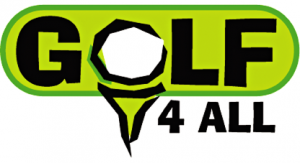 Recently, Steve Hurley and his team at All About U Promotions designed and printed some logoed polo shirts for me. The entire process was headache free and the end result was super. I will definitely utilise Steve's services again and highly recommend him for producing any promotional material for your business or personal needs.
MARK EISENHUTH – GOLF 4 ALL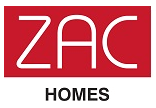 All About U Promotions is a company that we have been relying on for a long time to help raise the profile of our business. They are reliable, come up with a lot of clever ideas and are able to deliver the things we need – for launches, expo's and shows – very quickly. We would not hesitate to recommend All About U Promotions to other businesses.

ZAC HOMES
Sinnott Bros regularly use All About U Promotions to provide us with corporate gifts and apparel. We can't speak highly enough about the level of service and quality of product that is delivered to us as an organisation. Steve and his team are also extremely helpful in suggesting ideas and concepts that allow our organisation to remain innovative and current.
Very rarely do you find a company that is quick with the quotes, competitive on price, great with the quality of their products whilst giving great personal service, we wouldn't go anywhere else.
MANAGEMENT – SINNOTT BROS PTY. LTD.

I have known Steve for over 10 years and have engaged the service of All About U Promotions many times. Steve has supplied customised key rings, logo printed T-Shirts, logo embroided Polo Shirts, coffee mugs, pens and hats. Steve has always delivered on price, quality and time.
I would recommend All About U Promotions to any business that is looking for a cost effective way to promote their business.Should you wish to contact me about any part of this recommendation, call me on 02 9822 8224
02 9822 8224.
Yours Faithfully
Darrin Smith
Principal – Community First Real Estate
http://www.communityfirstrealestate.com.au/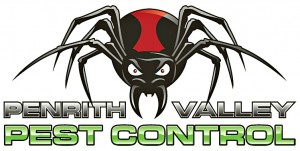 All About U Promotions designed the logo and branding for my pest control business. I have had nothing but positive feedback on the images that have been designed. Steve is very personable and ensured I was kept informed of progress at all stages throughout the design process, as well as going above and beyond to find the best possible price for me. I will be using All About U Promotions for all my future design, clothing, and promotional needs.
MARK FITZPATRICK, Owner – PENRITH VALLEY PEST CONTROL
http://penrithvalleypestcontrol.com.au/